Our Story
THE NN Burger® NO-NONSENSE™ APPROACH
At NN Burger®, we provide an experience that's not just the best – but legendary. We seek out opportunities to surprise and delight you each time you visit us. We sincerely appreciate your support over the years and are proud to have been voted "Virginia's Best" 9 years in a row in the Virginia Living Magazine's Annual Reader's Poll.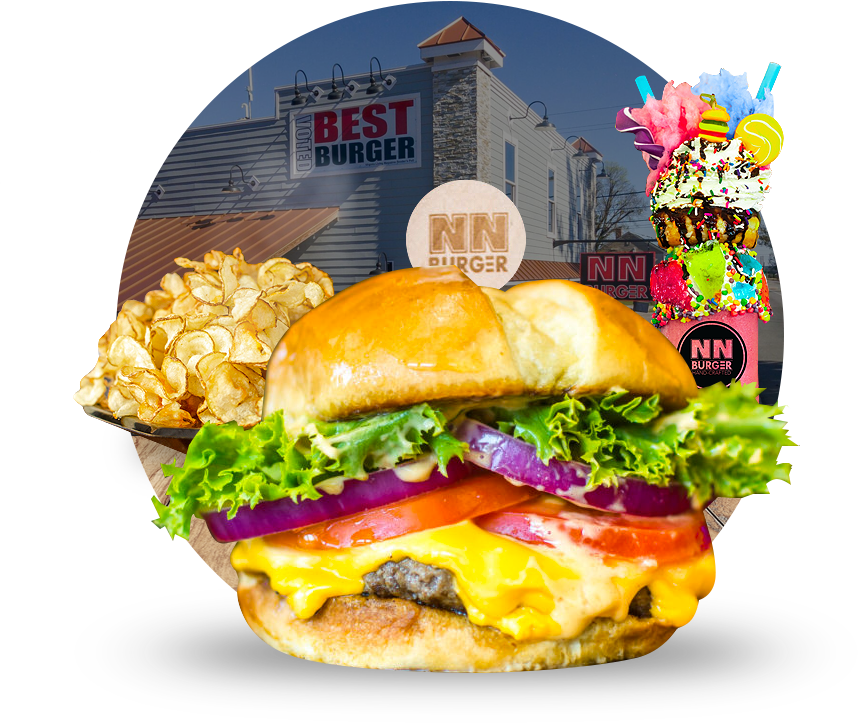 A FEW WORDS ABOUT NN Burger®
NN Burger® was voted "Virginia's Best"
 in statewide competitions (9 straight years).
We are Open 7 Days and 7 Nights, 11AM-10PM
Our fresh (never frozen) Beef is custom blended.
Our Beef comes from Schweid & Sons – a 4th generation family-owned Butcher.
We take the time to individually Hand-Craft each Burger and Sandwich.
Our Brioche Buns are Fresh-Baked Daily.
Our Burger and Sandwich Toppings are prepared fresh Daily In-House.
Our NN Lobster Rolls™ are made from 100% Main Lobster.
Our Decadently-Topped NN Freakshakes™ are Hand-Spun to order.
Our NN Twisters Chips™ are made from Whole Ribbon-Cut Fresh Potatoes.
Our automated Hand-Washing machine cleans hands in 10 seconds.
Our 365 Days of Giving™ Program proudly supports 12 Charities & Organizations.
Our Outdoor Patios are Dog-Friendly.
Youth Sports Teams receive a 10% Discount.
We have fast free Wi-Fi and charging plugs near every table
NN Burger® Logo Items Are Available at The Counter.
Our patio tables are made with wood from retired fishing boats.
Our tables are constructed from re-purposed wood.
Our 1st location opened in Kilmarnock, VA. (2013)
NN Burger® is brought to you by A Better Day, Inc.
The area's best local Singer-Songwriters perform on The "NN Stage"
Save-Time-And-Skip-The-Line with our "NN Burger®" Mobile Ordering App (Download Free)