Join Our Team!
Our mission is to provide Guests and Staff with a legendary experience. If you love making people happy and want to work on an amazing team, we want to meet you!
NN BURGER® offers Top Pay, Health Benefits and Growth Opportunities. Make friends, have fun and LOVE being part of the NN family!
FEATURED JOBS: Counter Sales Gurus (tipped), Kitchen Staff, Management.
Looking For More Than Just A Job?
Then We Want To Meet You!
Voted "Best In Virginia"
10 Straight Years!
Group Health Insurance and Flexible Schedules!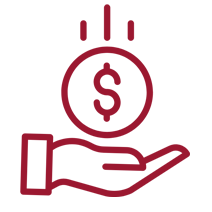 Top pay, and we pay every Friday!
Why Join The NN® Team?
Because we appreciate our dedicated team!
1
We make every day Fun for our team!
2
We provide a safe, positive environment.
3
We empower you to grow and succeed.
ASK YOURSELF…
Do you like working on a team?
Are you reliable and dedicated?
Are you friendly and like to smile?
Do you like connecting with people?
Do you like providing a great experience?
Do you like to have fun and make new friends?
Do you want to learn new skills and make money?
Are you looking for more than "just a job"?
If you answered "Yes!" then we want to hear from you!
EMPLOYMENT INQUIRY FORM
Fill in our short form to indicate your interest in joining our team.

*FYI: We often post when we are hiring on our Facebook and Instagram pages, so subscribe to our Social Media sites to see our Hiring posts.
NN Burger® is an Equal Opportunity Employer and prohibits discrimination and harassment of any kind. *By applying, you agree to have an online background check performed.