Join our team
If you are friendly, vibrant, fun, and love to smile, we want to hear from you!
We Offer Competitive Pay, Group Health Insurance and Management Growth Opportunities. Make New Friends, Enhance Your Future and Have Fun at NN Burger®.
Teamwork makes the dream work
Working with NN Burger® offers a variety of benefits
We provide opportunities for growth into management.
We offer an excellent Group Health Insurance Plan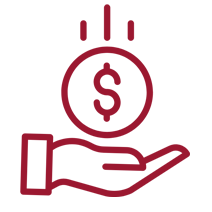 We proudly pay more than other restaurants and we pay every friday.
Why work at NN
We sincerely appreciate our staff.
1
We make every day Fun for our staff and guests.
2
We provide a safe and positive work environment.
3
We provide an opportunity to build a better life for you and your family.
ASK YOURSELF
Do you like to Smile?
Do you like to connect with people?
Do you like to speak enthusiastically?
Do you like working on a fun and dedicated Team?
Do you like providing people with a great experience?
Are you Friendly, Outgoing, Reliable and Honest?
Do you want to work hard, have fun and make new friends?
Do you want to learn new skills and make money?
Does working hard and delivering high standards come easy to you?
Are you looking for more than "just a job"?
If you answered "Yes!" then we want to hear from you!
EMPLOYMENT INQUIRY FORM
START by filling in our short form below to indicate your interest in joining our team.

*FYI: We post when we are hiring on our Facebook and Instagram pages, so subscribe to our Social Media sites to see our Hiring posts.
NN Burger® is an Equal Opportunity Employer and prohibits discrimination and harassment of any kind. *By applying, you agree to have an online background check performed.