Join our team
Are you friendly and LOVE to smile? Then we want you on our team!
NN BURGER® offers Top Pay, Health Insurance and Growth Opportunities. Make friends,  have fun and love being part of the NN family!
FEATURED JOBS: Counter Tipped Staff, Kitchen Staff, Managers.
Looking To Join An Awesome Team?
Then We Want To Meet You!
We won "Best In Virginia" 9 years in a row!
Excellent benefits including group Health Insurance!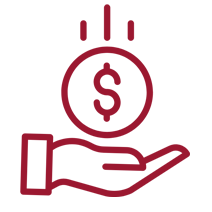 We offer top pay, and we pay every Friday!
Why Join The NN® Team?
Because we sincerely appreciate our team!
1
We make every day Fun for our team!
2
We provide a safe, positive environment.
3
We empower you to grow and succeed.
ASK YOURSELF
Are you Friendly and like to Smile?
Do you like connecting with people?
Do you like speaking enthusiastically?
Do you like being on a dedicated Team?
Do you like providing a great experience?
Are you Reliable, hard-wroking and honest?
Do you like to have fun and make new friends?
Do you want to learn new skills and make money?
Do you like to be appreciated for your efforts?
Are you looking for more than "just a job"?
If you answered "Yes!" then we want to hear from you!
EMPLOYMENT INQUIRY FORM
Fill in our short form to indicate your interest in joining our awesome team.

*FYI: We post when we are hiring on our Facebook and Instagram pages, so subscribe to our Social Media sites to see our Hiring posts.
NN Burger® is an Equal Opportunity Employer and prohibits discrimination and harassment of any kind. *By applying, you agree to have an online background check performed.